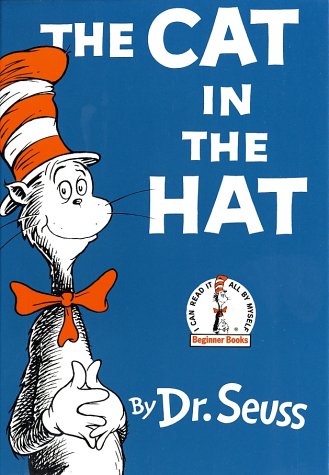 From our Year One Info Lit Blog,  Posted by Samone Robertson
In the coming weeks we will be sharing books by the beloved Dr Suess.  He has written and illustrated 44 children's books including such all-time favourites as The Cat in the Hat, Fox in Socks, Green Eggs and Ham and the Oh, the Places You'll Go.  As we have used one of his quotes to decorate one of our Library walls we thought that it was only fitting that we include him in our Author Study.  Over 200 million copies of his books have found their way into homes and hearts around the world and we know after exploring his books in Information Literacy he will provide us with a love of literacy that will hopefully last a lifetime.
We began our Dr Suess journey with The Cat in the Hat.  After reading the book we made our own Cat in the Hat 'Marshmellow Hats'. They looked amazing and they were delicious too!
You can find the instructions we used for making the Marshmallow Hats at http://www.megacrafty.com/2011/03/happy-birthday-dr-seuss.html
We cut out circles of paper to make the rims for the hats. We also stuck our hats on tooth picks rather than lollipop sticks.